Knobby potatoes
by Pam
(Amery Wisconsin)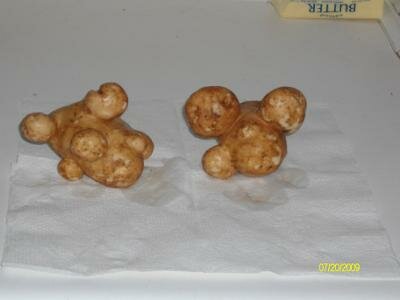 Burbank potatoes with knobs on them
Burbank Knobby potatoes.
I planted burbank potatoes for the first time this year. The plants are wonderful and loaded with buds for 3 weeks now. I dug some last week and had large 4-5 inch around potatoes, but each potato has numerous small bulb potatoes all over each one. They look clean and healthy for eating. Just wondering what causes this? Lucky since they are home grown i have no need to peel lol.
Free Diggers Rest e-zine for monthly tips and garden advice. Join now...