October 2014 Issue #110
---
Hello,
What fun that we both love gardening. Thanks for joining me.
1) Not winter, not summer
2) Eco gardening tips
3) Lemon & Ginger Carrot Dip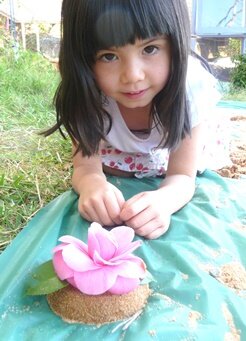 Be still. Listen.
Like you, the Earth breathes.
Your breath is alive with the promise of flowers.
~ Elin Kelsey
---
Raring to know, raring to grow
Gardeners love to share. The Gardening FAQ section is the place where the earthy, beautiful people hang out... raring to know and grow. I enjoy hearing from my readers and so do all the thousands of gardeners who follow this website!

By the way, who knows about Jeyes Fluid?

---
Eco gardening tips
Not winter yet!
Think of 'late summer' rather than fall or autumn, if you're in the northern hemisphere. So what to plant if your soil is still good and there are some spaces amongst the last of your summer crops?

Radishes, letuce, spinach, kale and peas all can be sown now and actually prefer to mature in cool weather.

Nearly summer!
Southern hemisphere gardeners can feel the pull of spring, the desire to get stuck in and just do things ...ooohh... such a good feeling.

Hopefully you are getting a practical thrill out of using the wonderful GroVeg garden planner I use and love myself. In which case you can grow every which way in your garden and... plan ahead too. This way, come early next winter you will have lots of lovely hardy, staple foods growing ready for storage. Remember to show some love for the likes of potatoes, beets, turnips and cabbage. Read here for your guide on growing potatoes.

I grow potatoes, therefore I am:
Back in the days when spuds were served with every meal (at least here in New Zealand), was, um... about the time I believed the words in love songs. The world has moved on and now, as well as 'taters … noodles, rice, pasta, quinoa etc are eaten in most countries.

All this is beside the point, which is... if you need to break up a new plot of hard ground or clay... pop some spuds in the ground. Useful to know, but otherwise potatoes are typically boring in that they like the usual rich, free-draining soil that most other veggies thrive in. But try and save yourself some digging and prodding... and plant spuds!
---
Some things you just have to have!
If you'd like to simplify your gardening by knowing when, what and how to plant, I'm willing to bet this garden planner will be a hit with you, like it is with me.
" Thank you for creating this site! Thank you for giving me access to this garden planner. I joined up over 3 months ago, and quit my old notebook notes, and I wanted to let you know what a happy gardener I've become. Your site is one that talks to me like no other I have found. I am sending my friends here, as well as giving a hearty recommendation to this garden planner."
Elenor Avery
---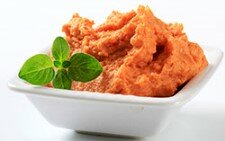 Lemon & Ginger Carrot Dip
Looking for compliments? Here's what to whip up.
Ingredients

3 large or 4 medium carrots
3 cm knob ginger, skin scraped off, chopped
1 large or 2 medium peeled garlic cloves
2 tsp olive oil
Juice of ½ medium lemon
1 tsp cumin powder (or lightly crushed seeds)
Salt and pepper to taste.
Method

Chop carrots and cook until soft, cool for 5 minutes.
Put all ingredients in food processor and whizz until well mixed.
Preparation: 10 minutes
Cooking: 10 minutes
Serves: 6 or more to use as dip for crudites and/or toasted flatbread
---
Happy gardening
Megan