Stunted tomato plants with curling leaves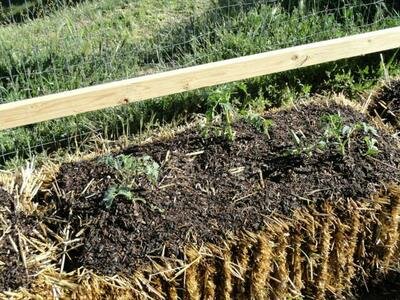 I conditioned my bales with blood meal and waited to plant. We did have a few cold nights but not freezing. Tomatos are trying to grow but most blossoms fall off and leaves are curling and small. Bales are moist,I have lots of runoff water.I have tried less water, more water, fertilizer. They get lots of sun. Should I just start over?
Free Diggers Rest e-zine for monthly tips and garden advice. Join now...