Recycled Raised Planter Bed
by Susan
(Deland, Florida,)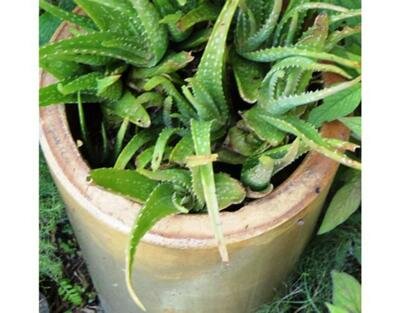 If you know someone that works on a pipe crew, road construction crew or a construction materials testing company, you are in luck! I asked one of my technicians that was testing for a pipe crew to bring me any leftover pieces of cut pipe at least five feet long. He came back with two 8", one 12", two 20" and two 32" pipe sections. I sunk the smaller ones into the ground and just stuck the larger ones on top of the grass. I then filled them about 3/4 of the way with discard dirt from our soils testing lab. Garden soil for planting on top and I was ready to plant. The only thing I paid for was the garden soil. I haven't painted mine, just left black and green since they are in the backyard.

~ Megan adds...
Susan didn't send any photos, so I used some I had of pipes my son has in his garden. They are not as big as Susan's description, but you get the idea...

The great thing about using pipes is that they are like raised beds or tyres (tires). So stick them right next to a tree or over rock or on a bit of garden that is backbreakingly awful to fix up.

Fill with compost or whatever you have and plant away. Heat loving herbs are good as the soil in these pipes is prone to drying quickly.
Join in and write your own page! It's easy to do. How? Simply click here to return to YOUR Best gardening stories, tips and advice .