YOUR Gardening Stories, Tips and Yarns
If you're enjoying the heck out of growing something, c'mon let's touch base, as the saying goes. Make it a win-win and share your best gardening advice, stories and successes (and oops-a-daisy moments)!
I bet a wheelbarrow full of chocolate coated strawberries that all you avid gardeners reading this have at least one good story about your garden. Or even about someone else's garden?
I'll wager a watermelon that there is some little anecdote or great tip about gardening that you know of.
The sun will shine and the rains will rain gently when needed, if you tell us here your best gardening advice... what works for you and what doesn't.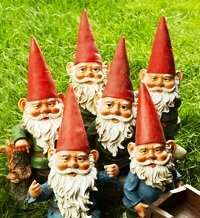 We're here and waiting, so fire away and let us all know your trials and tribulations from your garden.
We're all ears!
Start your best garden story, tip, advice or anecdote below
Share your contribution here...
Highlights from other gardeners...
Click below to see contributions from other visitors to this page...

Back to: Gardening Questions & Answers for more topics to ask questions and read about.