Information on Garden materials; Compost, Soil and Mulch...
... Your Questions Answered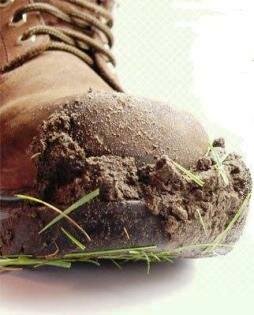 This page is all about real dirty stuff.
Want to know how to produce the best conditions for your plants to thrive in?
This is where you will find your answers!
If your effort to produce good soil is harder than trying to ride a bicycle underwater, or if your compost wont compost, or your mulch is a mess... ask why here.
We'll give you the down and dirty to fix things... or at least get some dirt under our fingernails trying.
And if you're an expert on soil, mulch, compost, seaweed, manure, fertilizer, leafmold and other delightful stuff, do share your knowledge and answers.
Our motto here is: Jump on in, the soil's fine! See you below.
IMPORTANT: Please don't ask questions that have been answered here before, or if the information is found elsewhere on this website.
CHECK FIRST... type any relevant word(s) into this search box...
Ask your question about soil, compost, mulch or other garden materials below.
Including a photo(s) is important. Rarely do submissions get published without at least one photo. And also write lots of relevant details—such as descriptions, locality, weather, feeding, watering, timing, soil, nutrients; how, when, where and what, etc.
What Other Visitors Have Said
Read other "dirty" questions and answers below. Click on the links to read.
Back to Gardening Q & A: More topics to ask questions and read about.